Professional Plumbing Company in Sunrise, Florida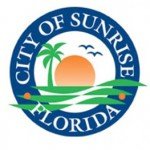 A to Z Statewide Plumbing is an all-in-one plumbing company that provides an extensive range of plumbing solutions to the residents and business owners of Sunrise, Florida. With over 30 years of residential and commercial plumbing experience, we are one of the leading plumbing contractors in Sunrise, Florida. It is also our commitment to provide 100% Customer Satisfaction and affordable pricing, and that made us the number one choice for plumbing jobs in Sunrise, Florida.
Our technicians and plumbers are equipped with the most advanced diagnostic and plumbing tools, (state of art technology) which empower them to perform even the most complex and time-consuming jobs in lesser time and with greater efficiency. We are trained to provide all types of plumbing solutions including repairs, installations, and replacements. You can hire us for water heaters, septic tank maintenance, sewer repair, drain service, bath renovations and much more.
We believe in our services and in our people, which is why we offer a full refund policy if you are not 100% satisfied. We ensure that our plumbers do not smoke, drink or use drugs while on job, they cover themselves up in order to keep the other areas of the house clean, and leave the site only after cleaning it properly. If you don't get this, we will not charge you for the service. If any of the repairs do not work out well in the first year, you can get in touch with us and we will repair it again with no additional charge.
24/7 Plumbers in Sunrise, FL
Our plumbers are licensed and insured, and always put customer interest first. Our services are available round the clock and you can call us anytime for emergency repairs and replacements. Call 954-981-2133 now!
We are licensed plumbing experts in Sunrise, FL
License: CFC 1426229, CFC 1426354
Appointment Request in Sunrise, FL