The A To Z Statewide Plumbing Mission
A to Z Statewide Plumbing strives to be the leading provider of comprehensive residential and commercial plumbing and septic cleaning solutions in Florida through our commitment to the ideals of customer satisfaction, professional service, and fair pricing.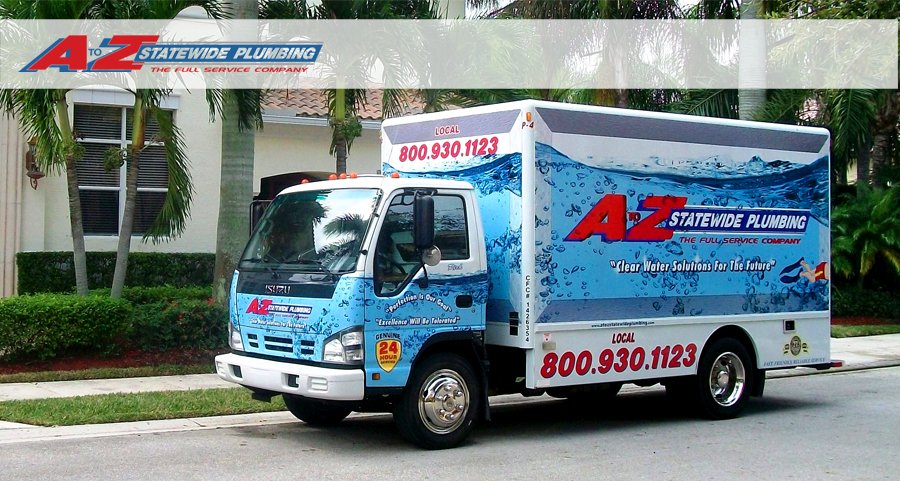 Plumbing Services from A to Z
A to Z Statewide Plumbing, Inc. is a full-service plumbing contractor servicing all of south Florida including Hollywood, Miami, Fort Lauderdale, Pembroke Pines, Weston, Pompano Beach, and more. Click here to meet our team of plumbing technicians.
We specialize in the ability to service and perform emergency and routine plumbing repairs. In addition, we perform preventive maintenance checks, service of existing equipment, and installation of new plumbing fixtures. We maintain and clean septic tanks, grease traps, and storm drains. Environmental remediation is also available.
A to Z Statewide Plumbing has an extensive history of repair and service on all kinds of plumbing systems

We provide quality workmanship with professional, dependable and courteous service every time!!! We offer 24-hour emergency service so that you can count on A to Z Statewide Plumbing to be there when you need us the most. Our trained technicians use state-of-the-art technology to diagnose and repair existing systems and always use the finest equipment in the industry for installations. Furthermore, our technicians price by the JOB not by the hour. It is our commitment to ensure you get an objective opinion and reliable quote before we perform any work.
EMERGENCY PLUMBING IS OUR SPECIALTY 24/7/365
Call us anytime! We have an "A"  team of plumbers with the proper training and tools available for plumbing emergencies 24/7/365, in the South Florida area. Don't hesitate to call us now at 954-981-2133.
You can count on A to Z Statewide Plumbing to know A to Z about plumbing!!