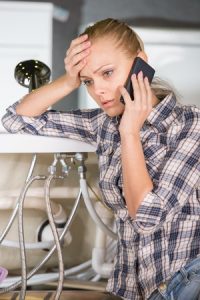 Plumbing emergencies happen at the most unusual times. Most of the time, plumbing emergency happens after hours or during the frigid cold, making these problems a nuisance to deal with for most people.
If you are like most people, then you have a 24-hour emergency plumber's number handy. When they show up, they are like a tall glass of water on a steamy, hot Florida day. But, what do you do while you are waiting? Here are a few plumbing lifelines that you may find helpful during a plumbing emergency.
Locate a Leak Under Your Slab with Ease
Homes built on a slab offer unique challenges when it comes to leak detection; Leaky pipes are usually underneath your flooring. Instead of breaking up your flooring, you should consider the following options to locate your slab leak:
Listen for running water.
Observe hot places in your flooring.
Examine cracks in your flooring.
All of these problems signal that you are around the slab leak. With the general area of the leak located, you can contact your local Pembroke Pines Plumbing company to assist you with fixing your leaky pipe.
Stopping a Running Toilet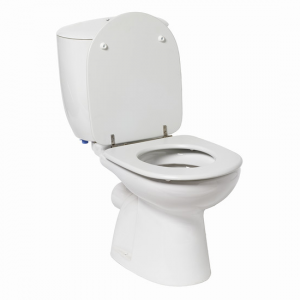 Bigger than being an annoyance, a running toilet is costly for your household. Research shows that a running toilet can use more than four times the amount of water a typical toilet use. When you couple that with the fact that the Environmental Protection Agency estimates that 10% of all households use more than 90 gallons of water each day, it's likely that that your monthly water bills will be phenomenal.
However, the fix is by far cheaper than an increase in your water bill. Typically, the problem with a running toilet is the flapper. Your flapper may not be closing as it should close when you flush the toilet. A simple fix is replacing your flapper or hiring a plumber with A to Z Statewide Plumbing, your Ft. Lauderdale Plumbing company to replace your flapper.
Fixing a Spraying Faucet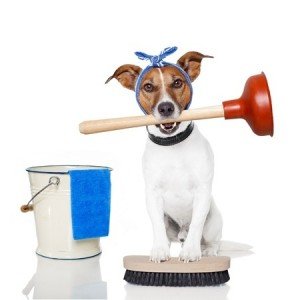 Another plumbing problem that's more of a nuisance than an emergency is a faucet that sprays. It's cute to be sprayed by water if you are playing with your child, but when you simply want to wash your hands, it's not so cute.
When a sink doesn't simply stream directly over your drain, you likely have a problem with your faucet's aerator. Your aerator's body is the tip of your faucet. You can simply screw it off and clean the aerator located inside to eliminate the problem. Interestingly, your aerator may cause you to have low water pressure. If you find that this doesn't fix the initial problem you are having with your sink, then you should contact a local professional at your Hollywood plumbing company, A to Z Statewide Plumbing.
Fixing a Clogged Sink
Your sink is one of the most often used fixtures within your home. You rely on it to wash dishes and to prepare your meals. If you get a clogged sink, it can seriously interrupt your lifestyle. If you experience this, there are some measures you can take in order to eliminate a clogged sink.
One of the first aspects of your plumbing you should check is your garbage disposal. Garbage disposals can easily become compacted with food over time, requiring garbage disposal repair. Depending on the type of buildup, you can simply pour vinegar or vinegar and baking soda down your drain to eliminate the problem.
However, if you find that the buildup is significant, you may want to allow the solution to sit a little longer in your drain. You can freeze a mixture of water and vinegar and freeze it in ice trays. Once frozen, you can simply pour the ice down your drain. This process allows the vinegar to break down bulky substances easier.
If your plumbing problems are more severe than the problems mentioned, you should contact A to Z Statewide Plumbing. Our suite of services includes leak detection, septic tank cleaning, and problems concerning your water heater.