Pump Stations & Lift Station Services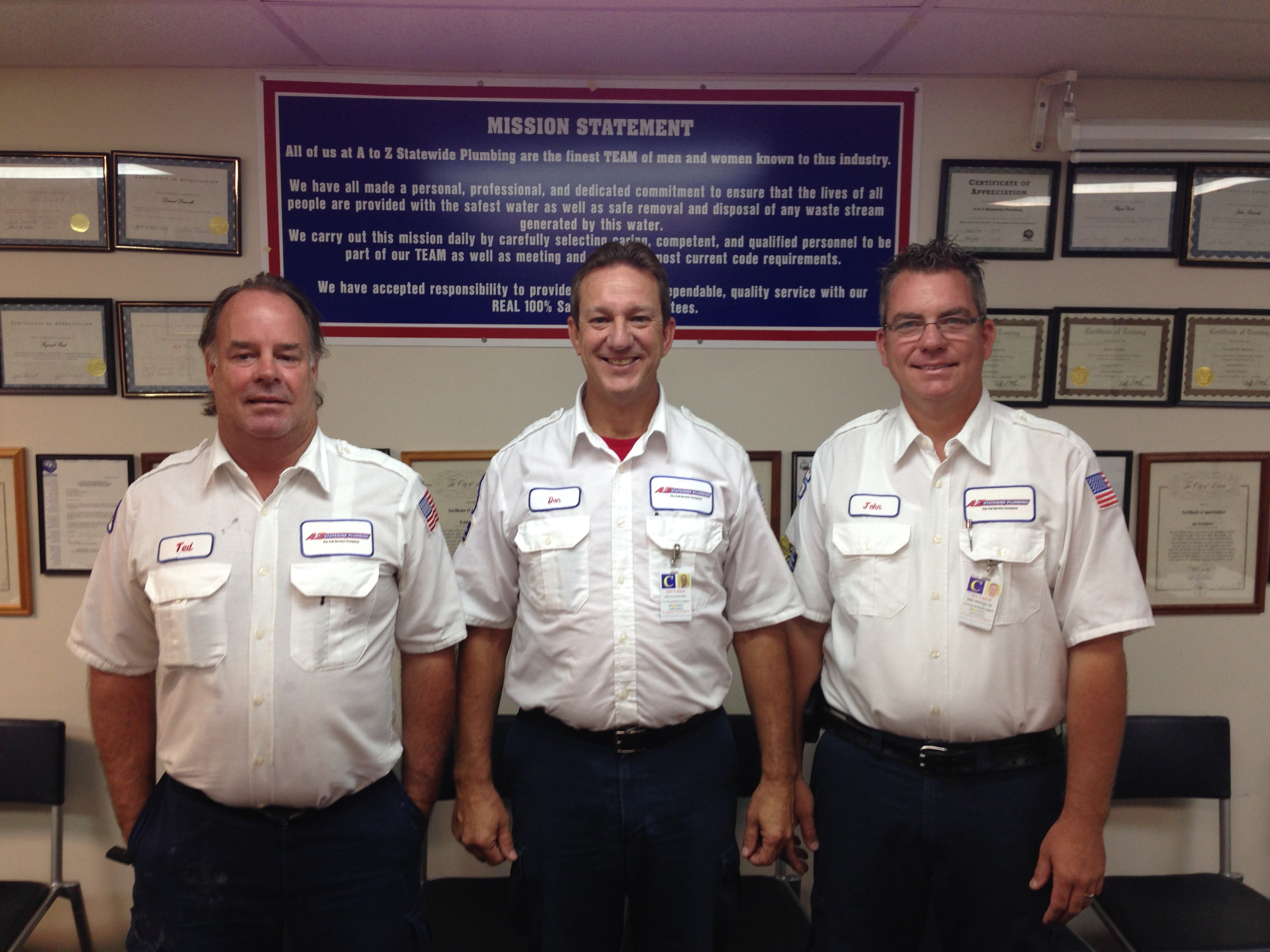 A to Z Statewide Plumbing has been installing and maintaining pump stations, also known as lift stations, since the inception.
We not only maintain these systems by cleaning them but we also repair any malfunctioning mechanical apparatus as well as repair the electrical controls.
We have on staff several permitted confined space entry technicians along with OSHA required equipment and air quality monitoring devices. This allows A to Z to complete any repair necessary for any station and to prevent even the largest developments from having sewerage backups.
Pump Station Experts in Miami, Ft Lauderdale, Hollywood, & Pembroke Pines
If your commercial plumbing needs include pumping water, wastewater or sewage from a low to a high elevation then you're undoubtedly familiar with the concept of lift-stations. The pumps, valves and electrical equipment necessary to send lift-station liquids uphill require routine preventive maintenance, repair and often replacement. At A to Z Statewide Plumbing, Inc. we offer lift-station service and scheduled maintenance plans to keep your lift-station operating at peak performance.
Avoid lift-station noise, leakage, vibration or heat related problems with reliable lift-station repairs and maintenance from A to Z Statewide Plumbing. Our lift-station experts use high-tech equipment to keep your commercial plumbing system running smoothly around the clock. If you ever require emergency lift-station repairs, call our 24/7 hotline for rapid response and plumbing service that exceeds all others in South Florida.
At A to Z Statewide Plumbing, we're proud to stand behind our work. Our goal is to be your plumber not just for a day, but for a lifetime. We offer a 100% satisfaction guarantee on all our lift-station repairs and maintenance. Contact us today to schedule an inspection or service for your commercial lift-station.
Lift Station Maintenance
Annual inspections: Testing of backflow preventer and inspect sewage system for leaks or other damages.
Yearly Maintenance: Certified technicians will inspect entire system and make any needed repairs and perform intense cleaning.
Call us at
954-981-2133

to schedule your pump stations & lift station services!