It is always nice to know who you are doing business with. For that reason, and your safety, A to Z Statewide Plumbing would like to introduce you to our team of Service Technicians so you can see who you can expect at your door during a service call.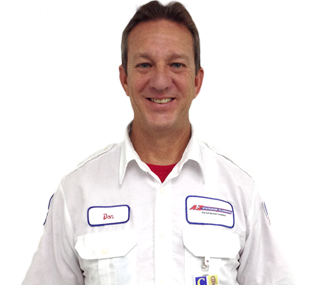 Don, General Manager
Don started out as a service technician with A to Z Statewide Plumbing in the early nineties and the sky has been the limit ever since. Being a military man, discipline and responsibility go hand-in-hand, so it makes sense that he has been the acting General Manager for the last 15 of his 22 year tenure. Don is happily married to his high school sweetheart and they have three children together. Besides being a family man, he has a passion for surfing, diving, and is an avid spectator for his son's Davie Lacrosse team.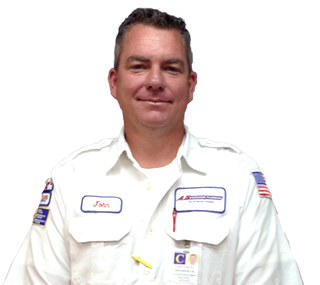 John, Supervisor
John's father is the one who started it all back in the early eighties so he knows what it takes to get the job done. Being the Division Head of Sewer and Drain, John has his hands full with his family of service technicians at A to Z Statewide Plumbing and his family at home. A married father of two young children, John has his hands full, but, with 17 years under his belt, rest assure, John is anything but overwhelmed when it comes to the family business.
Ted, Supervisor
When looking for dedication and go-getter attitude, look no further than Heavy-Equipment Supervisor Ted. He is the longest tenured employee with A to Z Statewide Plumbing with 23 years of outstanding professional service. A parrot-head at heart, this married father of three, enjoys boating, fishing, and anything Alaskan. When Ted's not tinkering with one of his many hobby r/c models, you can find him living the island lifestyle here in South Florida.