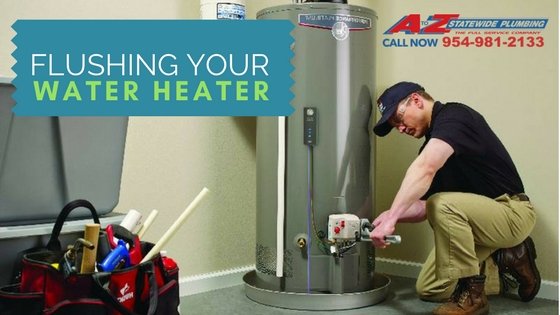 Most property owners rarely flush their water heaters regularly while others neglect this vital task. Manufacturers of water heater systems recommend flushing out mineral scale buildup, silt, and sediments from tanks every once a month. Here are more reasons why you need to flush your water heater.
It Extends The Lifespan Of The Equipment
Allowing scale buildup in your water heater will cause it to fail. For the gas variety of water heaters, the accumulation becomes an insulation between the water and the heat source. As a result, the metal at the bottom gets hotter than usual, increasing stress inside the tank that can either cause leaks or failure. In an electric heater, these scales lead to premature failure of electrodes and hot water will be unavailable.
Flushing your water heater will prevent such occurrences and save you replacement cost.
It Reduces Noise
The presence of scales inside the tank will cause the water heater to produce banging, popping, or crackling sounds. Though they may fade at some point, you need to take action. When the noise ceases, it is an indication that these scales have solidified, making it hard for water to percolate through. Call in a plumber to descale the tank once you notice the noise.
It Reduces Operational Costs
Failure to flush your water heater implies that more energy will be required to heat the water, thereby increasing your utility bills. Besides, you may have to spend more on repairing parts destroyed by corrosive scale deposits or clogging sediments. By flushing the system, you are protecting yourself from these unplanned expenditures, which can strain your finances.
It Improves Heating Speed
The heat transfer process takes longer when there is build up of foreign material on the electrodes of an electric water heater, and at the bottom of the tank. As such, you will have to wait for lengthy periods before the water heats to desirable temperatures, and running out of hot water becomes a norm. Once you flush your water heater, heating speed will improve.
It costs more to repair faulty parts or replace your water heater system as a whole, than what you will pay to get it flushed. Since this is an expense you may not be prepared to incur, plumbing services become a sustainable option.
Need to flush your water heater? Contact A to Z Statewide Plumbing at
954-981-2133

. We are open 24/7.