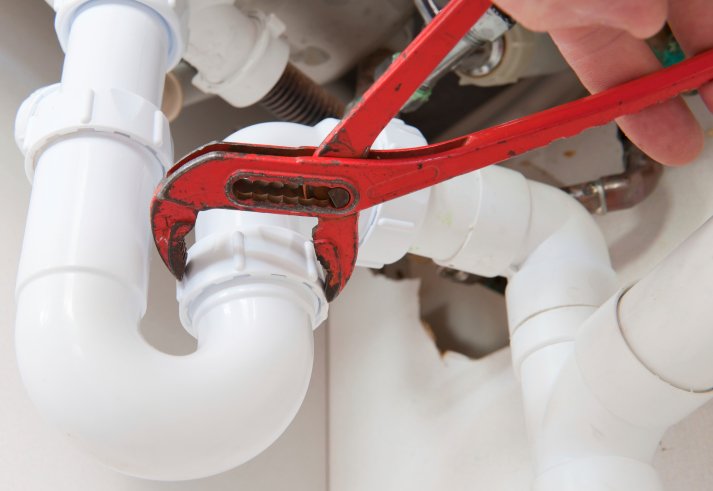 Choosing a Pembroke Pines plumber can be surprisingly difficult. South Florida is so densely populated, that this can both help and complicate the process. On one hand, one has more professionals to choose from meaning you're more likely to find the perfect person. On the other hand, you have to weed out shady and unqualified individuals, and navigate an overwhelming volume of options. It can be a little hard to handle when you just want someone to repair your leaky faucet. On the other end of the spectrum, you're forced to dig in and do your research for big jobs such as drain cleaning. Otherwise, you stand to waste a lot of time, money, and the potential in making the problem worse!
To help you organize the selection process, here are a few things to keep in mind as you consider plumbers in Pembroke Pines.
Check for references
As with any type of service-contractor, references are very important. You need to know if he or she has a reputation for reliable work, or infamous for ripping people off. References should be one of the first inquiries you make when talking to a potential candidate. They should be able to respond promptly as well. Be weary of anyone who keeps procrastinating on following up with the request. In addition to the references they provide, check out online reviews. In the digital-age, this can be as easy as opening up your smart-device and adding the word "reviews" after your search. Word-of-mouth can be very informative.
Shows a relevant body of work
Are you stuck with a clogged toilet, or do you require full copper repiping? Is the job site at your home, or do you own a business that needs the work of an experienced commercial plumber? These are all questions you need to consider as you make a decision. Small-time residential plumbers may be a fine choice if your problem is small-scale and located in one area of your house, but that same company might not be able to take on a the scope of work that's involved for a full pipe replacement. Make sure your job falls within his wheel-house.
Offers 24/7 service
Obviously, you can't predict when or where you'll need a Pembroke Pines plumber. Sometimes a pipe just decides to fail, burst, and flood at 4 am while you're sound asleep. If you want to keep a plumber on reserve for such an occasion (because no one wants to scramble in the middle of the night while their house floods unexpectedly), check out professionals who offer 24/7 service, and keep them on speed dial. If a plumber handles last-minute emergencies, it's also a good sign they're dedicated to customer service in general.
Writes a thorough estimate
Sometimes the sign of a great plumber is one who takes a little extra time in preparing an estimate. By contrast, anyone who gives you an exact quote instantly without even examining the problem probably shouldn't be trusted. It's a good idea to let the plumber come and diagnose the problem first, then give you a Straight Forward Price along with a detailed estimate of projected parts and labor. This way you avoid any unexpected surprises. And don't forget – for a plumber that meets all of this criteria, a plumber Pembroke Pines can truly count on, contact A to Z Statewide Plumbing. From Ft Lauderdale to Miami Beach, our team of plumbing experts is trustworthy, fast, and capable of handling any job, big or small.
 Additional sources for Plumber in Pembroke Pines