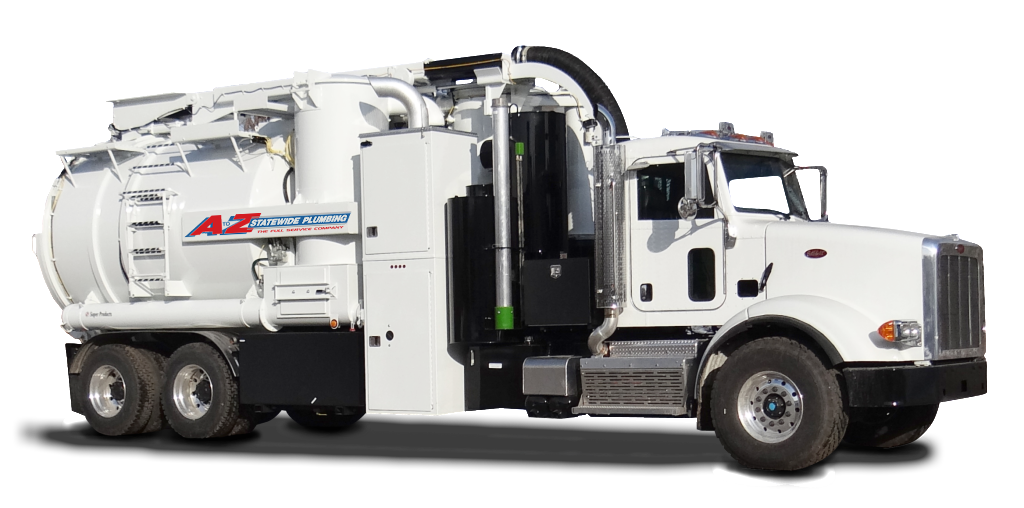 A to Z Statewide Plumbing provides vacuum truck services in Miami, Ft Lauderdale, Pembroke Pines, and Hollywood areas.
There are many reasons why people might need to call vacuum truck services for assistance. Some people need vacuum truck services for industrial cleaning purposes, such as septic tanks. Other people might need to call the plumbing professionals for help following damaged, burst, or leaking tank. Regardless when looking for vacuum truck services, there are a few factors to keep in mind.
The Experience of the Vacuum Truck Services
First, be sure to ask about the experience of the professionals. Not all jobs are the same and there are many reasons why someone might need to call a vacuum truck service. It is a good idea to ask about their recent jobs. Some people even like to ask if it's okay to talk to prior clients to see how those jobs went. A reliable vacuum truck service should have no problem giving prospective customers the contact information of a few prior customers.
The Response Time of the Professional Service
Next, it is important to ask how quickly the vacuum truck service company can get the job done. Many times, people call vacuum truck services to handle issues with the septic tank, such as a leak or flooding. Until the job is handled, many people are unable to be productive. It might even impact their work. Therefore, time is of the essence. The sooner this issue is cleaned up, the better. A reliable service should be able to handle this problem in an efficient manner.
The Equipment Used by the Vacuum Service
Finally, it is important to find a professional service that has invested in the latest technology in the industry. There is new equipment coming out all the time. This equipment provides more power, works more quickly, and is safer to use. Ask the vacuum truck service if they take the time to stay up to date on the latest developments in the field. This is a reflection of their commitment to the client. Don't be afraid to ask about the equipment they use. This will make a difference in the quality of their work
Rely on A to Z Statewide Plumbing for Vacuum Truck Services
Anyone who is looking for vacuum truck services needs to think about these factors. This is an important job that should be handled quickly by experienced professionals who have the right equipment. If you are looking for vacuum truck services for septic tanks, call A to Z Statewide Plumbing today at 954-981-2133. Allow us to leverage our expertise to help you.