How to unclog a drain: Clogged drains are one of the most common headaches in any South Florida household. There are a number of plumbing repairs that require immediate attention, chief among these is a clogged drain. Everyone knows the inconvenience and mess that accompany a sluggish drain. Even so, most people wait until the drain stops completely before they take corrective action. Sometimes a clog can be cleared with a simple homemade remedy. We will show you how "moderate" and "tough" drains can be unclogged. 
How to unclog a "moderately clogged" drain
If you have a moderately clogged drain, try this homemade drain cleaner: Pour 1/2 cup of baking soda down the drain followed by 1/2 cup of vinegar. Be careful. (But your kids may find it fun!) The two ingredients react with foaming and fumes, so replace the drain cover loosely. Let the concoction set for about three hours before running water.
If you know the slow drain is from grease, try this treatment: Pour in 1/2 cup of salt and 1/2 cup of baking soda followed by a tea kettle of boiling water. Allow to sit overnight. In the morning you may find that you will be happy you did it.
How to unclog a "tough" drain
If your clogged drain is far worse than a moderate back-up, you will need to use the right tools to unclog that tough drain. The technicians of A to Z Statewide Plumbing use a variety of methods such as the  SeeSnake Digital Recording Monitor and a SeeSnake Mini Video Inspection system.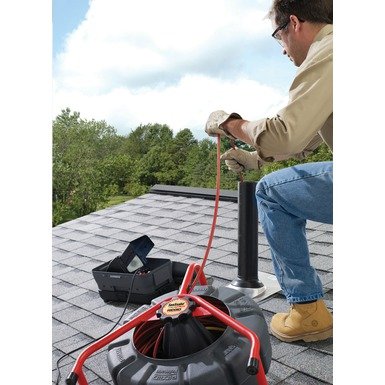 The SeeSnake Mini video inspection system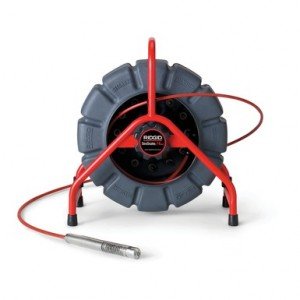 offers a reliable solution in a ruggedized package. The Mini is also available with a durable self-leveling camera head. This tool is Ideal for where portability and maneuverability are crucial: multi-story buildings, rooftops, confined areas, etc. It has many great features. The self-leveling camera head delivers crisp, clear, always upright in-pipe images. The built-in 512 Hz Sonde allows you to locate a point of interest during a pipe inspection. The push cable pushes farther, and it takes a wide range of lateral and mainline applications.
Most consumers who used this product said, "This is a great product, easy to use, excellent resolution. This camera is incredible. Worth every penny!"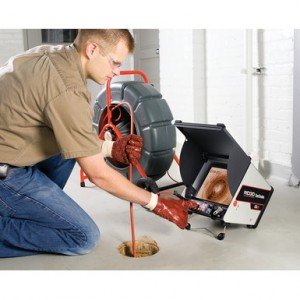 Alternatively, you can use the SeeSnake® CS10 Digital Recording Monitor. The CS10 Monitor combines RIDGID® durability with the easiest to use digital recording monitor in the plumbing industry.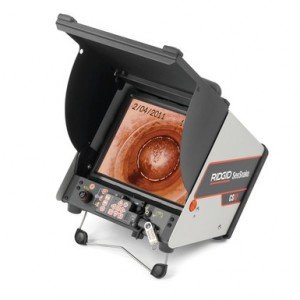 One touch recording allows you to record snapshots and video directly to a USB stick then hand it directly to your customer.
The features include:
USB Stick – recording lets you record digitally into a format that your customer can read on their computer
12.1″ Daylight Readable Display – allows you to easily monitor and record inspections in bright outdoor environments
Integrated Line Tracing – allows tracing the reel push cable with a RIDGID locator (requires a RIDGID transmitter)
Multi Mode Recording – lets you take snapshots, record full frame video, and record in a lean video format called Auto-log (small files)
The screen is huge and makes diagnosing problems with a sewer line very easy.
In summary, If you are living anywhere near Miami, Pembroke Pines, Fort Lauderdale, or Hollywood and require drainage cleaning services, A to Z Statewide Plumbing is here for you. There is no other drain cleaning company in South Florida that will be able to beat our competitive prices and septic expertise. Because we are so sure of our quality work, we offer a 100% money back guarantee. In you are not 100% satisfied with the service we have provided, we will refund all of your money. If our plumbers smoke or swear in your home; are not drug-free; do not wear shoe covers or leave your home without cleaning up, you do not pay for the service. If a repair fails in the first year, we will repair it again absolutely free. Call 1-800-930-1123.