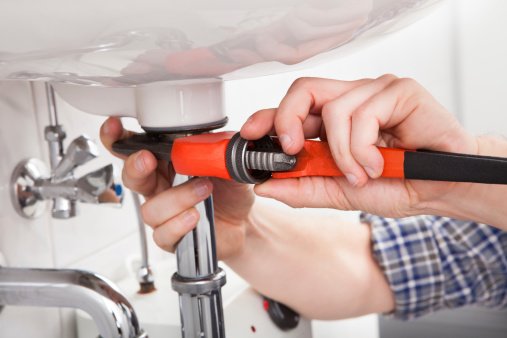 As a handyman, you need to have a few tools readily available to handle those minor plumbing problems. In some cases, you may be able to fix a slow drain or a blocked toilet without having to hire professional plumbing services. If you have the essential plumbing tools readily available at home, you can basically handle those simple plumbing tasks. However, there are some more complex plumbing tasks that need professional help. Trying to fix some of these issues like leaking toilets or low water pressure alone can result in bigger issues over time. Here are some common signs that you need professional plumbing services:
You might be able to deal with a leaking faucet at home, but something more complex may require professional assistance. For instance, fixing a leaky pipe needs skills, knowledge and experience along with the necessary tools, which can only be provided by a professional plumber. In most cases, the pipe might be located between walls and hence, spotting the exact location of the leak can be a daunting task. A good plumber has special plumbing tools that enable him to identify the leak without causing any damage to your home.
If the water that enters your toilet, tub or sink does not drain properly, it is more than likely that you have a clog. In many cases, a residential plumber (or commercial plumber) can solve the issue once and for all. Plumbers will use special tools and air pressure to remove a clog. Commercial clog removers and drain cleaners can be used occasionally, but some of these caustic substances can destroy the pipes if they are used on a regular basis. If you are faced with occasional clogs, then you need to contact a professional.
Water Heater Repair
Repairing a water heater is certainly the role of a professional plumber. Water heater repair professionals have extensive knowledge and the tools required to fix the water heater without causing any injuries. If you need a water heater professional, then you need to look for experienced service providers who can help you repair the system at an affordable fee.
Call Plumbers For… (Fill in the Blank!)
Some plumbing problems are too complex or too dangerous to handle on your own. You should also hire a professional plumber for any of the following jobs for your safety and the status of your home.
– Sewer line leaks and breaks
– Leaking septic tanks
– New building that needs construction permits
– Water heater issues.
– Installation of tubs, sinks or pipes
If you are faced with any of these common plumbing professionals, then it's time to seek professional plumbing services. Whether you have an emergency plumbing problem or you are considering a long term plumbing project, there are excellent professionals available to do the job for you. If you have any questions, be sure to call our professional residential plumbers today.