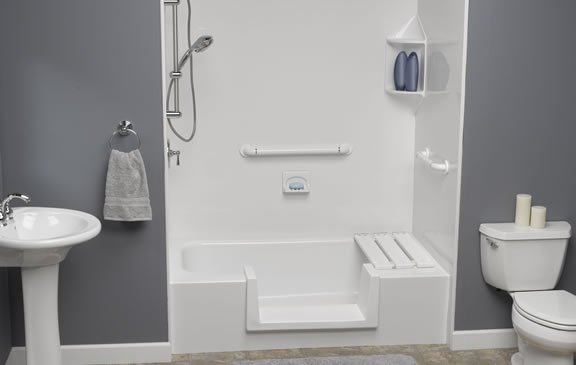 A research by Centers for Disease Control and Prevention shows that one in three adults over the age of 65 will fall every year, and the bathroom is a likely place to suffer injury due to the slippery floors. If your parents are advancing in age, you might want to consider adding safety features to their bathroom. Follow these simple plumbing tips to modify their bathroom's accessibility and help prevent accidents:
1. Modify or Replace the Bathtub with Walk-in Tub
Tubs can be challenging for elders to use, not only because they are slippery inside, but because you have to step over the wall to get in and out. To make things easier on people with limited mobility, entirely replace their traditional bathtub with a walk-in tub that has a door in the wall. If no one in the home takes baths, it might be worthwhile to take out the tub entirely and replace it with a walk-in shower, complete with a seat so that your folks can bathe with a minimum of stress and exertion.
2. Install Grab Bars or Hand Rails
This is an easy-to-install and low-tech solution that could save an accident. Installing grab bars in the tub, shower and toilet area makes it easier for older people to raise and lower their bodies, and having something to hang onto significantly reduces the chances of a fall.
3. Add Non-Slipping Features
Slick bathroom floors are extremely dangerous for the elderly, so make sure you have non-slip mats down on the floor itself as well as inside the tub or shower. We highly recommend using mats with rubber backing so they don't get bunched up and trip unsuspecting bathers.
4. Raise the Toilet
Even with hand rails to help, the toilet can be a long way down for people in their golden years. If the toilet is still situated relatively low to the ground, consider replacing it with a taller model or adding a seat extender, which can make it a lot easier for a person to get up and down.
5. Keep the Water at 120 Degrees
You should be doing this anyway to save energy, but the stakes are higher with an elderly person in the home. Most water heaters have settings as high as 140 degrees, but that's hotter than most people can handle. For those who already have difficulty maintaining balance, an unexpected scalding can lead to accidents like a fall.
In summary, we pointed out five simple ways to modify bathroom for elder residents.
If your home needs a bathroom plumbing or bathroom modifying or repair services contact us at
1-800-930-1123

. We're open 24/7 and serve all over South Florida.