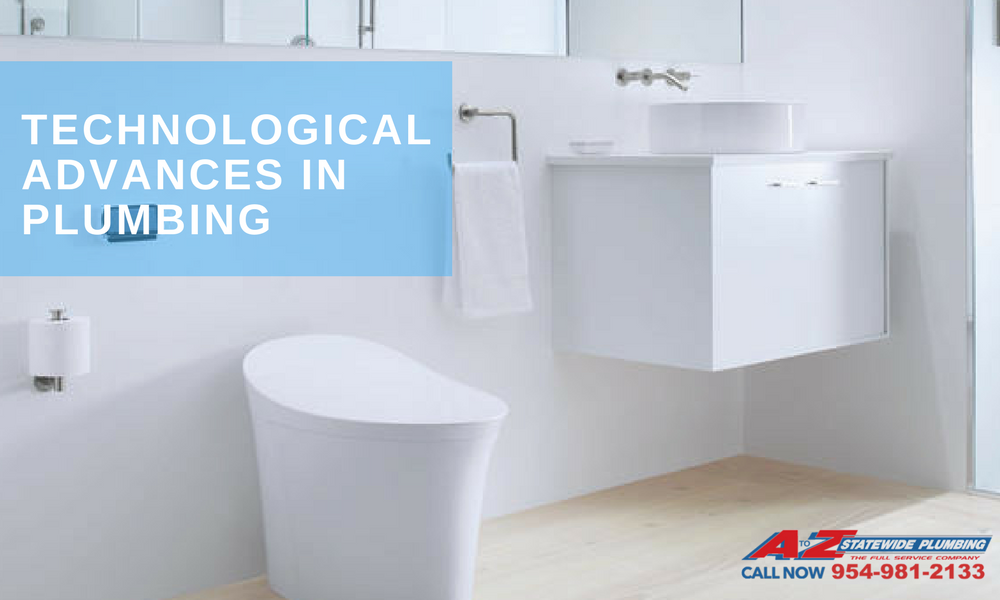 While a great plumber must possess the mechanical know-how and industry knowledge to fix most plumbing projects with a minimum of hand or power tools, there are technological advances in plumbing that are taking this industry into the world high-tech. Advancements in the plumbing industry are geared towards boosting indoor sanitation systems or adding comfort features that increase the property's value.
Plumbing Smart Electronics
Innovative smart shower technology is designed to save homeowners on a huge waste of energy and water. According to research studies, the average showering process can waste 30% of the water per shower and uses 41% of the homes hot water heating energy.Smart shower technology not only enhances the shower experience with customized water flow and temperature adjustments, it is also designed to save water and energy.
Smart home sensors are already used to coordinate lighting, security, HVAC, and complete home entertainment systems. Now, homeowners can also enjoy smart plumbing applications with electronic fluid sensors and smart meters. These systems allow monitoring, control, and adjustments to sprinkler systems, pool and spa pumps, shower pumps, and water heaters. Water leaking from any of these systems can be detected before major home damage is done.
Motion sensor toilet nightlights solve a common issue for both adults and children, that is finding the toilet in the dark. Available in multiple lighting arrangements, this smart toilet light is motion-activated to switch on when the toilet is approached and switch off after a preset time period. It's a simple innovation but adds value to the home in terms of safety, decor, and sanitation. Wireless entertainment technology has even expanded to include bathroom and/or kitchen wall-mounted speaker systems that are also moisture and waterproof.
Green Living Plumbing Technology
Many homeowners are contributing to sustainability efforts by installing green living technology in the home. One example includes recycling the dishwasher rinse water to be used during the wash cycle. Another green living installation is found in greywater systemsthat recycle gently used water from sinks, washing machines, tubs, and showers. A licensed plumber is required to install these systems which can save homeowners a significant amount of money.
Green living involves conserving or recycling natural resources when possible. Motion sensor fixtures that operate to turn on and off by sensing when a person is using the fixture can save money on wasted water. Consider installing water flow sensors to restrict how much water is being used in toilets and sinks. Often people are not conscious of how much water is being wasted for a simple act such as washing their hands.
Investing in smart plumbing technology or green living plumbing fixtures will pay for themselves in the end, through a reduction in your water and energy utility bills.