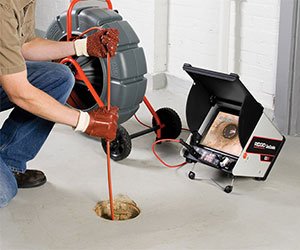 Residential drain pipes can cause problems for property owners in Florida. Pipes can leak or back up due to foundation movement, calcification, aging lines or tree root intrusion. Often, it results in costing homeowners a lot of money in home repairs and landscaping fixes. In addition, it creates a health hazard due to bacteria or mold.
With video camera inspection, state-of-the-art equipment is used to locate and identify any potential or existing pipe failure in the plumbing and mechanical systems. A pipe inspection camera is waterproof and allows for a visual inspection of pipes and sewer lines that are underground. The process entails using a flexible rod with a camera on its tip. The high-resolution video camera produces real-time images of the condition of the pipe. A radio transmitter on the pipe inspection camera records the physical location and depth of any obstructions or defects. Once the blockage point is identified, the technician will go up to ground level with a locating device and spry a paint spot to identify the exact point. It can identify all sorts of pipe problems, such as grease buildup, leaks, off-grade pipes, corroded pipes and broken pipes. A pipe camera for Florida homes can also be used to locate lost jewelry and pets that have become trapped in pipes.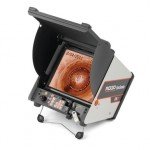 All around, a video camera inspection eliminates the guesswork and gives an accurate diagnosis of your pipe's condition. It allows technicians to see exactly what is going on. Flow rate problems due to scale buildup can be identified before the pipes integrity is adversely affected. Pipe issues can be addressed before there is a complete pipe failure and nightmare.
Typically, it takes about two hours to complete a thorough video camera inspection. It's often used when there is a clog or backup. However, an inspection pipe camera for Florida homes is highly recommended by professionals and real estate agents before closing on a new home or remodeling a bathroom. This way, homeowners can see any potential problems and be advised of their options. Also, it helps new homebuyers can avoid expensive repairs down the road.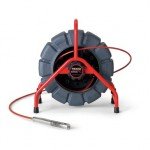 The benefits of a pipe inspection camera are many. It provides for easy visual inspection of inaccessible part of pipes and drain systems, no need for exploratory digging to locate the problem and maintenance and repair costs are significantly reduced. There's just less time and money wasted in finding and fixing pipe problems. Pipes of different sizes and purposes can be also be easily inspecting using the same camera equipment.
A to Z Statewide Plumbing uses a pipe camera for Florida homes in Ft. Lauderdale, Miami, Hollywood, Pembroke and surrounding areas. All work is guaranteed, and 24-emergency service is provided. Their expert residential technicians are trained in video camera inspection, troubleshooting and routine maintenance. If you're experiencing a clog or back up or about to purchase a new home, call them to schedule a video camera inspection.