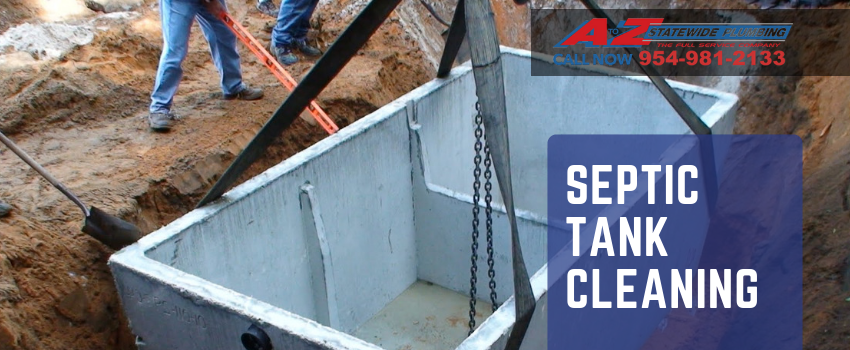 Over time, bits of waste material accumulate on the inside walls of the septic drain pipe. This normal organic accumulation slowly builds until it can virtually close off the pipe, leading to sewage drain clogs and backups. In fact, a septic pipe can lose half of its diameter in just five years or so, as a result of this build-up. Clogging and backups can be prevented by routinely cleaning the septic drain pipe to keep it at its maximum diameter.
What is Proper Septic Pipe Cleaning?
Cleaning septic pipes requires use of a bacterial digestant with enzymes, which together can digest waste material continuously. Routine monthly pipe cleaning treatments allow the bacteria to grow and live in the material and continue to digest organic matter that clings to the interior walls of the drain.
This regimen can prevent most clogs and backups, and premature need for pipe cleaning by a professional plumber.
Which Cleaning Agents Should Be Used for Septic Pipe Cleaning?
Drain pipes for septic tanks cannot be cleaned with typical harsh, abrasive store-bought chemicals without risking costly damage to the septic system. Such cleaning agents can kill important bacteria that is necessary for moving waste normally through the sewage system's effluent pipes and filters.
Simple Cleaning Agent — White vinegar is a better option, providing a natural cleaning agent that can help keep septic drains free from mold growth and odor. It is recommended that you pour one cup of vinegar down the drains weekly and let it soak for about a half hour, then flush it through the system with water. This cleaning method helps clean drains without risk of damage to pipes or any other part of your septic system.
Commercial Cleaning Products — If you think you may need a commercial strength solution, ask your plumber for recommendations of a bacterial strain product that is most appropriate for maintaining your septic system.
Routine Professional Septic System Maintenance
In addition to routinely using an appropriate cleaning agent, a septic tank also needs periodic professional maintenance to keep it functioning properly and to maintain a healthy septic system throughout the average life of home occupancy. Solid waste material especially must be periodically pumped out of the septic tank.
Frequency of septic tank pumping varies between households. Experts suggest that homes with four occupants and septic tanks with 1,000-gallon capacity should be professionally serviced every 3 to 5 years, or more often, if needed.
Such maintenance work should not be attempted by non-professionals, because gasses and germs from the septic tank are serious hazards.
How Does Proper Septic Pipe Cleaning Affect My Septic Tank?
The buildup of layers of heavier and lighter waste sediments is slowed by cleaning the system properly to allow the microorganisms that digest these materials to do their work properly. Every few years the waste layers will inevitably grow to require professional maintenance to pump out the tank.
Regular Weekly Cleaning — Ensuring that the working bacteria are not harmed by regular use of inappropriate chemical cleaners can prevent the build-up process inside the pipe from becoming accelerated.
Regular Annual Maintenance — Avoiding waiting too long to have the septic tank pumped helps protect your septic system from causing layers of insufficiently processed sewage to flow into the drain field. This helps guard against a wide range of potentially serious health and sanitation consequences from deferred septic tank maintenance.
What Should You Expect During a Septic Tank Inspection?
To properly maintain your septic tank, have the tank inspected each year. During this inspection:
Notice the levels of scum and sludge in the pipe.
Ask the service technician to provide you with a written record of the inspection, including notes about the septic tank condition and the level of scum inside.
If the level of buildup is too high, promptly have the tank pumped (typically every 3-5 years).
Septic Tank Precautions
Prevent Overload — Protect your septic system from becoming overloaded. Have leaking faucets or toilets repaired quickly, and keep water to those outlets shut down until they are repaired.
Protect Against Imbalance — Also, prevent causing your septic system to become imbalanced by toxic chemicals. Do not flush paints, flammable cleaning products, motor oil, or other such substances down the toilet or wash it down sinks. Clean paint rollers with paper towels and dispose of excess paint at your locally designated location for chemical disposal.
A to Z Statewide Plumbing, West Park FL
We are a premier plumbing company in South Florida, providing residential, business and industrial customers with full building installation and repair services, and 24/7 emergency plumbing service. Our highly skilled team of professional plumbers are dispatched with fully-equipped plumbing service vehicles, to minimize wasted time and restore your plumbing to proper working order as quickly as possible.
For More Information
For more information about septic pipe cleaning, or to make an appointment for service, contact A to Statewide Plumbing at (954) 981-2133 to schedule an appointment with an experienced plumbing professional. We have proudly served our customers in Miami, Hollywood, Hallandale, Ft Lauderdale, Coconut Grove, Pembroke Pines, and throughout South Florida for more than 35 years.