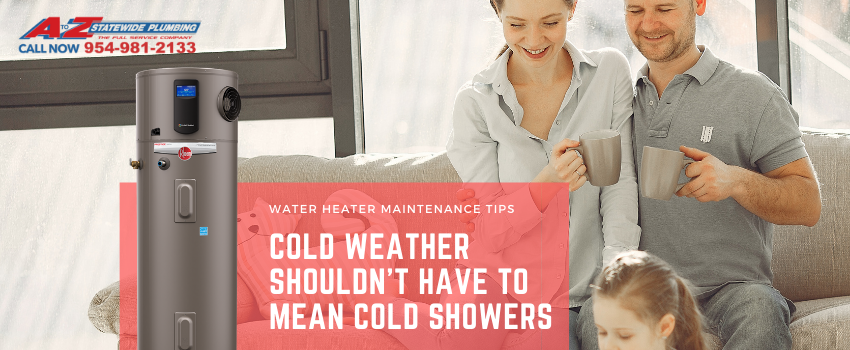 Winter is supposed to be a time that is spent playing in the snow, building snowmen, and spending time with family members and friends during the holidays. At the same time, if you have an issue with your water heater, then this can put a damper on your holiday celebrations quickly. To make sure that you, your family, and your guests are able to enjoy hot showers, you need to keep a few hot water heater maintenance tasks in mind.
Check the Pressure Range on Your Hot Water Heater
You should check to make sure that your hot water heater is at the right pressure. The normal pressure of a hot water heater is between 50 and 100 PSI. If the pressure is too low, this could be a sign that your hot water heater has a leak somewhere. In this situation, it is a good idea to reach out to trained professionals for help.
Check the Anode Rod in Your Hot Water Heater
Make sure that your anode rod is intact. Your anode rod sits in the hot water tank and attracts minerals to it that would otherwise corrode the tank of your hot water heater. If the anode rod is coated with calcium, then it is time to replace it. Lift the anode rod out of the tank and take a look at it. If the anode rod is less than half an inch in diameter, then it is time to get a new one.
Flush Your Hot Water Heater
Finally, make sure that you flush your tank this winter as well. This will prevent your hot water heater from collecting sediment. Attach a hose to the drain valve and then let the water drain out of the tank into a bucket. This will remove most of the sediment from the tank.
Contact the Experts for Water Heater Maintenance
Finally, you should also get your hot water heater inspected this winter. That is where can help. Contact the professionals at A to Z Statewide Plumbing today at 954-981-2133!