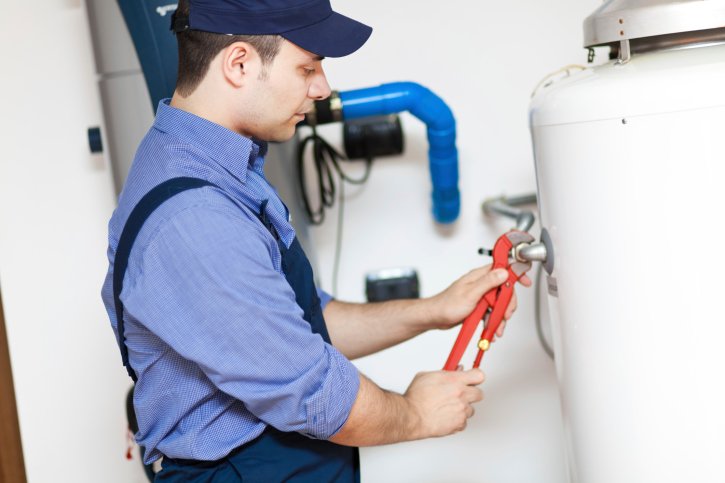 Water heaters are among the most frequently used appliances at home, and the cost of replacement can be high. The average cost to replace hot water heater ranges from $622-$800 depending on where you live.
There are a few options for making your water heater installation more efficient and user friendly in Ft Lauderdale and Miami. We've narrowed it down to three for this post. If you don't see the information you need here please feel free to contact us at 1-800-930-1123 and we can answer any questions you have about water heater installation in Ft Lauderdale.
Make sure the water heater is sized correctly for your home
Making sure your water heater is sized correctly can make a huge difference  on your overall satisfaction with your water heater.  A water heater that is too small runs out of water fast, and may not have any water ready at peak times. If you're fighting over who takes the first shower, then your water heater is too small.  An option for people who would like to save money on gas for their water heater in Ft Lauderdale and have a supply of endless hot water is to install a very efficient tankless water heater in your home. The energy factor on  a good quality tankless water heater installed in Ft Lauderdale can be up to 97%.  The savings this provides in natural gas, and the idea of never running out of hot water makes this a popular choice.
Make sure hot water arrives faster with a recirculating pump
The proper recirculating pump installed in you hot water lines can decrease the amount of time you wait for hot water at your faucets, bathtubs, and showers. A good recirculating pump is controlled by a timer and a thermostat. The first setting is at what times the pump will need to provide hot water instantly.  If you choose 6am-8am (when most people wake up until they leave the house) the pump will have hot water ready for use in that time period, but will shutoff when you are not home. With the thermostat control the pump will shutoff when the water is the right temperature, and won't come back on until the water falls below the set temperature.  This saves the water that is normally wasted while waiting for hot water to come from the water heater and come out of the faucet, and also saves electricity because the pump doesn't have to run all of the time.  With the added convenience of hot water ready when you need it this is a great addition to our water heater installations in Ft Lauderdale, FL.
Use the heat trap technique and insulate pipes
Insulating pipes around the water heater, and through the rest of the house can keep the water in the lines hot longer – which means if you use hot water, and then 15 minutes later want to use it again, the chances are (if your pipes aren't insulated) you will have lukewarm water instead of hot in the lines. Adding some inexpensive insulation makes your hot water system more convenient and saves energy. To learn more about how to insulate pipes click here.
For more information on our water heater installation services in Ft Lauderdale, Miami, Pembroke Pines, & Hollywood, or any other part of Southern Florida call the water heater pros at A to Z Statewide Plumbing at 1-800-930-1123.
Additional resources for Ft Lauderdale Plumbers