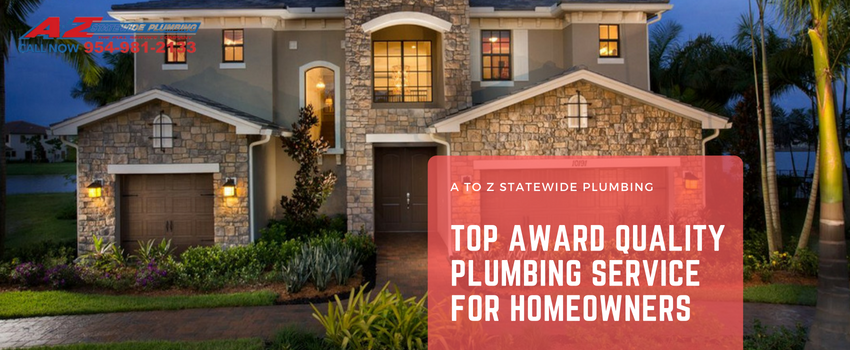 When it comes to some home repair aspects, the last thing a homeowner wants to have working on sensitive systems like electrical or plumbing is a rookie technician in his or her first year on the job. Instead, A to Z Statewide Plumbing brings to a job experience totaling 37 years, an incredible amount of practical know-how and home plumbing knowledge at their fingertips. And that makes a huge difference in avoiding mistakes and solving all kinds of problems, even the more uncommon ones. For example, ask any mother and she can tell you stories of things that kids flush that don't belong inside a plumbing system. And a backed up system with a family household is not a good thing by any means. So, whether it's dog collar or a failing vintage plumbing line, A to Z Statewide's experts have seen it, dealt with it, and repaired it conclusively the first time. A to Z Statewide Plumbing technicians are not greenhorns on the first year assignments when it comes to homeowners, saving bigger corporate jobs for the experienced techs. Instead, all jobs are treated as a top priority when they are taken on by A to Z, which provides a homeowner top quality work and a hard to beat work performance guarantee for satisfaction. And it doesn't matter what type of facility or structure is involved. Whether the plumbing issue is in a shared living space like a condo or apartment flat, or a detached home or restaurant, A to Z State Plumbing has repaired and handled the most complex situations. Most importantly,
emergency plumbing
needs are responded to 24/7, regardless of week or weekend, regular day or holiday. Florida homeowners can relax knowing their sudden need for a plumber is going to be addressed, even if a full re-piping is required. Homeowners in Miami, Ft Lauderdale, Hollywood, Pembroke Pines are all within A to Z's 24/7 response area. But you don't have to take A to Z Statewide Plumbing's word for it;
Angie's List has awarded the company the super service award
as a vendor for four years running (2009, 2011, 2016 and 2017). Top customer service and support makes a difference proven by recommendation.