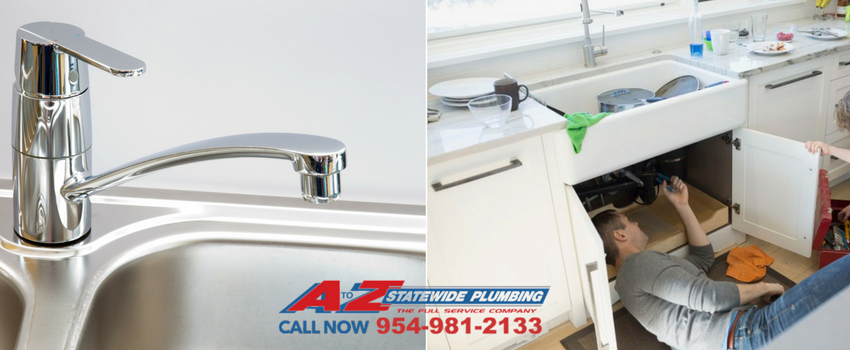 You may be experiencing one or all of those symptoms, but your problem may be a leak. Even a small drip or occasional leak can add up to big trouble.
Wetness around the sink or leaking behind the wall are the most obvious signs of a leak. If water doesn't have a chance to be absorbed or evaporate, it will stay in places where it's not supposed to be or try to run off somewhere else. Wet or even damp wood can lead to problems down the road, from property damage to health problems.
You know that bugs are attracted to wet things, like clumps of leaves. When the wood around your sink never gets a chance to dry, bugs make a home there. While most people are more worried about roaches, they at least do little harm. Carpenter ants and termites particularly will destroy your home if you give them a wet, comfortable place to live.
When a leak causes areas to be constantly wet, mold can grow in those areas. Mold smells bad and can cause health problems for you and your family, including coughing, nasal irritation and coughing. If you have black mold, your health problems can be far worse, including chronic fatigue and persistent headaches. You will need to get rid of the mold entirely in order to live safely in your home.
As a homeowner or even a renter, you need to be aware of your surroundings and keep an eye out for problems like leaks. The damage from leaks adds up with time, to the point that a home can become uninhabitable. A plumber can look for the problem to see if the leak is coming from a sink or a pipe, in order to correct the problem as quickly as possible.
If you have any of these signs of a leak, call A to Z Statewide Plumbing today. The #1 plumbers in South Florida, we have technicians who are licensed and insured and known for our quality, dependability and prompt service. Call
954-981-2133

.