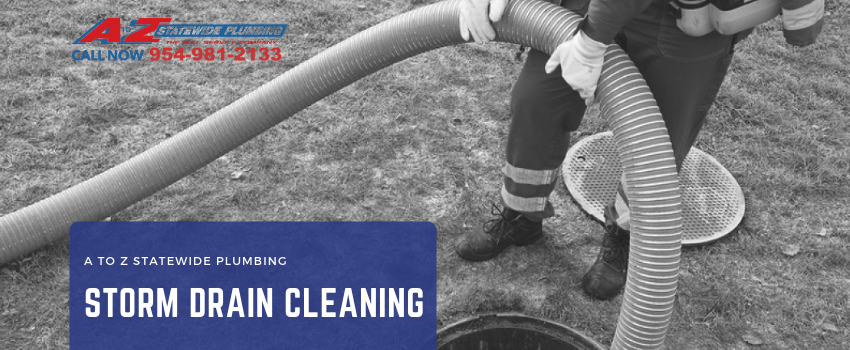 Storm drains give rainwater a place to go so it doesn't flood your property. With all of the rain the South Florida area gets, these drains play an important role in protecting your property from flooding and serious water damage. Since debris can build up in them, especially after storms, you might need storm drain cleaning done from time to time.
Reasons for Storm Drain Cleaning
In order for your storm drains to do their job, they need to be kept clear of debris. Otherwise, clogs can occur and prevent water from draining. Storm drains normally direct rainwater to nearby creeks and other bodies of water. When this water can't move through your storm drain system, it backs up onto your property. If this water floods and reaches your house, you could end up with water or moisture damage that affects your foundation and other parts of your home's exterior. If severe flooding occurs, it might even reach your home's interior.
The grate of your storm drain normally helps prevent debris from getting in. Damage to the grate can make it easier for leaves, small twigs and larger pieces of debris to get into the pipes. If this damage isn't repaired, debris accumulates inside your storm drain and blocks rainwater from flowing through. Keep in mind that during severe or frequent storms, your storm drain is exposed to more debris overall, which increases the risk of having it become clogged. When your storm drains are free of debris, rainwater can move through the grate and pipes to other sources of water and away from your home.
Benefits of Storm Drain Cleaning
When you have your storm drains cleaned, you can reduce your risk of having clogs occur. You don't have to wait for signs of a blockage to appear, such as flooding, to have this done. If you haven't had your storm drains cleaned in awhile or if you've had a lot of storms and rain in your area recently, you should consider scheduling a cleaning.
Professional plumbers at A to Z Statewide Plumbing can come to your property to clear your storm drains. Our experienced technicians have the right tools and skills to ensure that your storm drains are free of debris, so that your property is safe from flooding.
If you need to schedule storm drain cleaning on your South Florida property, please contact A to Z Statewide Plumbing today. Our company uses state-of-the-art equipment for clearing drains and making any needed repairs to your storm drain system, such as fixing damaged grates or covers. We're available 24 hours a day for emergency plumbing services in the South Florida area, including Hollywood, Miami and Fort Lauderdale.