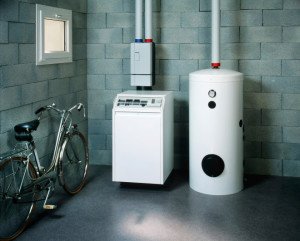 Winter in Florida may be mild compared to other states. Still, now is the time to prep your water heater for the chillier temperatures to come. The efficient performance and life span of your water heater can depend upon regular maintenance and the temperature setting.
Right now a cool shower may feel good, but you certainly don't want tepid or cold water coming from the faucets in January, and one of the best ways to ensure consistent performance is to schedule an annual check-up for your water heater now. You will save energy and extend the life of the appliance by doing so.
Water Heaters Need Annual Maintenance?
Just as other household heating and cooling systems require maintenance, the water heater does too. In fact, this appliance may work even more than the heater or air conditioner since it operates 24/7. This can result in a lot of wear and tear, which will eventually impact the performance of the unit, making it sluggish, decreasing efficient performance, and resulting in higher energy usage. Regardless of the make and model, they work hard every day all year long, and they deserve a little TLC from time to time.
What Happens During a Maintenance Call?
If you are wondering what to expect during a water heater maintenance call, here is a run-down on what to expect:
Thorough inspection of the entire appliance
Inspection of all valves
Removal of all items and debris that may have accumulated and blocked the water heater
Inspection of all electrical and electronic connections
Checking the dip tube and anode in tank water heaters
Inspection of the heating elements
Sediment removal if necessary
Check and inspection of flue elements if this applies
Thorough inspections for indications of corrosion
Testing for efficient performance
If it has been longer than a year since you had a professional inspect your water heater, give us a call at
1-800-930-1123

to schedule a call today.