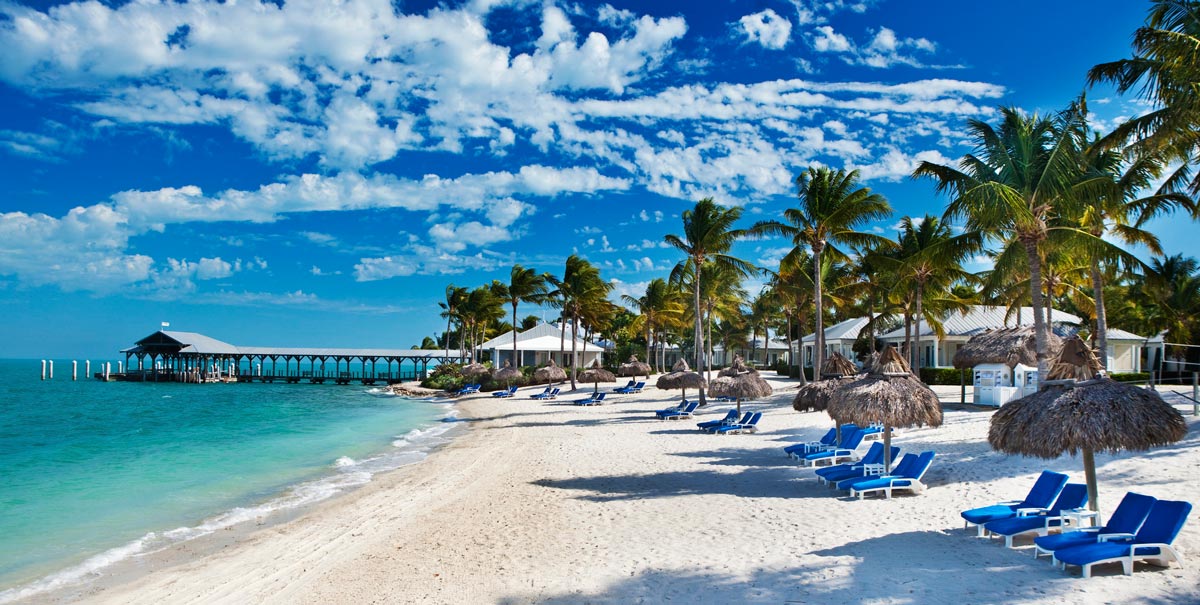 If you are like most people, when you think of south Florida, you think of the beach. The lower portions of the state are filled with beautiful stretches of sandy beaches that locals and vacationers alike love to frequent. Here are a few of the best beaches that south Florida has to offer:
Miami Beaches
Miami is known for its nightlife and entertainment scene. The city is also one of the nation's premier metropolitan hubs for business. Still, it's hard to beat Miami's beaches.
Tourists often frequent Lummus Park Beach, the area that comes to mind when most people think of South Beach. It's right on Ocean Drive and is decorated with palm trees and artistic architecture. However, if a family picnic is what you're seeking, Miami's Virginia Key Beach or Crandon Park Beach may be more to your liking. At Crandon Park, you can even enjoy skating on an outdoor rink, and both of these family-friendly destinations have their own carousels.
Miami's Haulover Beach is for the more daring at heart. Clothing is optional there, so people-watching rises to whole new level.
Hollywood Beaches
Tucked between Ft. Lauderdale and Miami, Hollywood, Florida is the site-of-choice for many beach-seekers in search of a weekend getaway. The area is lined with oceanfront resorts and hotels, so you can find the perfect place to unwind. Even folks who live in South Florida sometimes need a staycation.
Hollywood beaches give you great access to shops, surfside restaurants and local bars. There is always something to do and plenty of fun in the sun. There is even a trolley for easy access to downtown Hollywood from the beach and back again.
If you choose to visit, be sure to spend some time strolling on the over-two-mile long broadwalk. You're bound to get great views of the ocean while enjoying multiple attractions, such as the water playground and the beach theater.
Ft Lauderdale Beaches
Years ago, Ft Lauderdale seemed to be the scene of one super-large beach party, especially during spring break. However, nowadays, families typically frequent these beaches for lazy vacations. The white sand and deep, serene blues of the ocean regularly draw vacationers who want to get away from it all. Still, there is plenty of access to quaint little cafes, shops and entertainment. At the beaches in Ft Lauderdale, your options are endless.
If you reside in a South Florida town, such as Pembroke Pines, that is not directly on the beach, you are still only a short drive away from the surf.
The Downside of Beach Life
Although beach life is great, it does come with a price. People who live in or own beachfront properties in South Florida are often plagued by plumbing issues, such as sand clogs in the pipes.
After a day at the beach, sand can quickly find its way down the drain of your shower,  Over time, the build-up can cause a clog. If you live near the beach and notice drainage issues, contact our office for assistance.