Just like music and fashion, home living styles change and evolve with each new year. This applies to bathroom plumbing fixtures and technology as well. Whether you're building from scratch or are looking to remodel, a Miami plumber can use the following bathroom plumbing and décor trends to take your bathroom to new heights of convenience, luxury and style:
Free Standing Tubs and Showers
For 2016, tub and shower placement is trending toward free standing models you can enter and exit from all sides.
Open shelving and vanities that let you display your linens are the perfect accent for this look, and this configuration is also trending this year.
Sleek Squares and Rectangles
While rounded pedestal and double Jack and Jill sinks were popular in the last few decades, today's sink and tub trends are toward large basins and softened 90 degree corners. Trough-style sinks are extra-long and have two sides to fill the role of the Jack and Jill model.
Vintage finishes and even sinks and tubs made of metals like copper are showing up as well. These bathroom additions are brimming with both style and functionality.
Geometric Fixtures
A squared off, geometric look is also trending in fixtures and shower heads. From refined and elegant to bold and blocky, these styles perfectly complement sinks and tubs with right angles for a cutting edge look.
Your Hollywood plumber can help you play up this trend for a modern bathroom you'll love. Popular fixture metals include brushed nickel, rose gold, satin nickel and polished chrome. You can accent this look further with squared soap dispensers, towel racks and other linear accessories.
Efficient, Eco-Friendly Components
The trend continues in 2016 toward more efficient faucets and shower heads. Rising water and electricity costs are part of the reason, but people also seem to be growing more conscious of preserving the planet.
Toilets with a low flow flush capacity continue to rise in popularity as well. Ask your Pembroke Pines Plumber about other eco-friendly options.
Safety and Comfort Considerations
Showers and tubs are also trending toward more user-friendly designs that are safer and more enjoyable to use.
Curbless shower models, grab bars and anti-slip features are easier to find in today's tubs and showers.
High-Tech Additions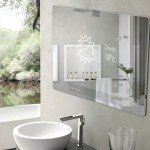 For those who wish to go beyond ordinary, there are many high tech additions for bathrooms available this year.
Heated floors, steam showers and anti-fog vanity mirrors are currently trending.
"Smart" showers bring a variety of features including water-saving settings, multiple shower stream options, built in stereos, TVs and even the ability to connect to the Internet.
Bathroom plumbing styles and bathroom plumbing fixtures change and evolve just like any other area of design. Whether you need residential plumbing or commercial plumbing, there's a Miami plumber to meet your needs. You can also consult a Hollywood plumber or Pembroke Pines plumber about making these trends work in your bathroom by calling 1-800-930-1123.