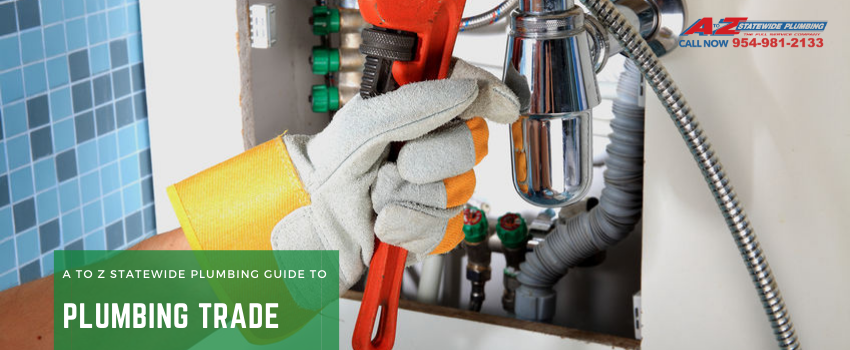 While many people take having clean water and restroom facilities for granted, none of that would be possible without the plumbing trade. According to industry trends, exponential growth is expected within the next 5 years. In fact, in 2021, there were 127,343 plumbing businesses and 565,537 industry jobs with $124 billion in revenue. All throughout the pandemic, plumbers were deemed essential, and continue to be a large part of every industry.
Plumbers are responsible for the installation, testing, and repairing of pipes and accessories in both residential and commercial settings. Depending on the level of expertise, they are also able to troubleshoot systems, read blueprints and make recommendations, and determine what is needed for project completion.
Here are a few benefits of being a plumber:
-They make good money
-Opportunity for career growth
-Variation in work
-Job security
How Can One Get Into the Plumbing Industry?
There are multiple steps to becoming a plumber:
–Obtain a high school diploma or GED: Join an education and apprenticeship program.
-This varies by state but usually takes about four years to complete the apprenticeship. These programs are offered through trade schools and some unions. Depending on where you are located, there could be a pre-selection process to go through.
–Obtain a Journeyman's license: Apprentices must sit for the certification exam in their final year and complete any state licensing requirements. Once the Journeyman's license is acquired, plumbers can work independently but may need additional licensing for certain types of work.
–Obtain a Master's or Contractor's license: These licenses allow plumbers to become experts in their field, with positions as service managers, general managers, or field supervisors. Once they have this experience, they can also consider starting their own business.
One of the great advantages of this field is that plumbers are trained for the job and get paid to do it. The salary increases the closer they are to completion of the apprenticeship program, and once the licenses are obtained, it becomes very lucrative.
Getting Hired As a Plumber
There are many programs that connect graduating students with plumbing companies to help them get started in the field, especially after obtaining their license. A to Z Statewide Plumbing understands the value of having access to the best and brightest. We're always ready to bring new plumbers on board to support our record of excellence.
Are you ready to start your journey or already have your license? Contact our team to explore our open positions and get ready for a rewarding future!