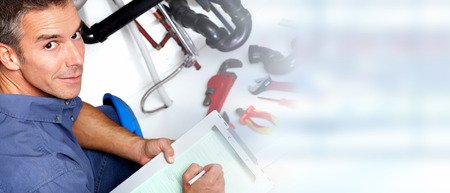 When people think about secure career paths, they are often looking for a job that won't be subject to the ups and downs of the economy. For example, many industries took a hit when the United States economy entered a recession back in 2008. One of the most secure career fields is the plumbing trade. After all, almost everyone has plumbing and people are going to need help with their plumbing regardless of how the economy is doing. For people looking for more information on the plumbing trade, continue reading below.
The Plumbing Trade
The plumbing field has been around for centuries because water has been the backbone of society since the dawn of time. People who are interested in entering the plumbing profession need to complete high school and an apprenticeship before starting their career. This often involves working with an experienced plumber and possibly earning a certification. In fact, earning a certification will make a candidate much more attractive to the top plumbing services in the area. A strong education is always important for providing a quality service.
The Salaries of Plumbers in the Miami Beach and Ft. Lauderdale Areas
Everyone wants to know what kind of opportunities await them on the other side of an education because everyone needs to support themselves. Plumbers make a good living in the Miami Beach and Ft. Lauderdale areas with most of the salaries running around $50,000 to $60,000 per year. Some salaries even reach $80,000. Clearly, there is a strong base for salaries in the Florida area and people who work hard and excel in the field have an opportunity to make an excellent living.
Plumbing Services are Hiring in the Local Area
Finally, people are always concerned about their ability to find work after earning a degree. Fortunately, there are many exceptional plumbing services that are looking for strong candidates to expand their reach. In fact, take a look at some of the job opportunities here. These job opportunities offer candidates the opportunity to learn from some of the leaders in the field as well as build lifelong relationships with coworkers who are always there for each other. The plumbing field is always expanding and looking for people to join.