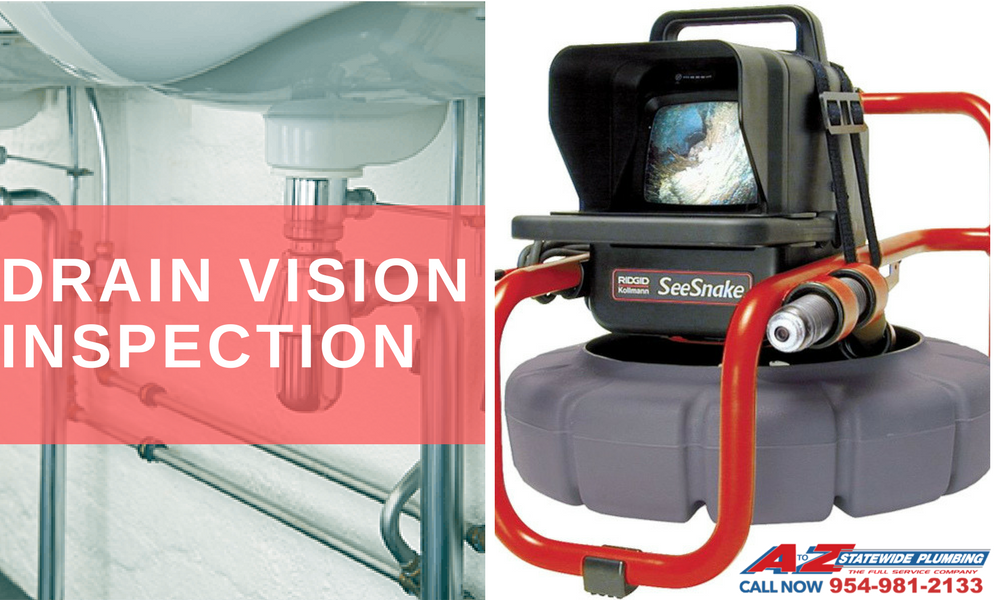 In the past, if you had a sewer or drain problem, it could be very costly and time-consuming to find out the problem. This is no longer the case thanks to low-cost plumbing camera inspection services. With sewer and drain cameras, you can quickly and easily locate and fix problems with your drain or sewer system.
What Is A Plumbing Video Inspection?
At to A to Z Statewide Plumbing in South Florida, a drainvision inspection involves running a video line through your plumbing or sewer pipes. A video camera is placed at the end of the line. This camera provides a close-up look at your plumbing line. It lets the plumber immediately spot and resolve issues. The line might extend down your branch lines, which are the pipes that lead from your faucets and bathtubs to your main sewer line. Plumbing and sewer video inspections could involve checking out your home's main sewer line. This is the line that extends from your house to the municipal sewer line.
When Is A Video Inspection Helpful?
You are remodeling your kitchen or bathroom – Inspect your pipes to make sure that they can handle the increased load on your plumbing system.
Your drains are slow or repeatedly clog – Check for grease build-ups, clogged material or root intrusions.
You have a leak – Determine precisely where the leak is coming from. This can save you from having to make expensive water damage-related repairs down the road.
You've lost your engagement or wedding ring down the drain – Losing an expensive or cherished item down the drain is enough to cause a panic for most people. Luckily, a video camera inspection can help you locate your valuable quickly and easily.
Can't I Just Do It Myself?
Although you can conduct a plumbing video inspection, you'll get better results contacting a plumbing company. Plumbing video cameras that are sold to consumers tend to be too short to do much good. Plus, they don't usually have self-leveling or auto-focusing features. Professional video cameras owned by plumbing companies typically cost upwards of $10,000 or more. These powerful cameras can extend for long distances. They also feature self-righting and high-resolution capabilities. The camera will stay upright in the drain line and provide clear shots. Most also feature powerful lights to illuminate the drain so that the problem can be quickly identified. Cameras sold or rented to consumers don't have the same capabilities. So, it really is best to contact a local plumber for a professional camera inspection.