As a Florida homeowner, there are likely many areas of your property that receive your regular attention, but if you are like most property owners, the plumbing system is not one of them.
Your plumbing system, including your pipes, water heaters, faucets, fixtures and more, may be used repeatedly on a daily basis, but you may only call a Fort Lauderdale plumber to your home for emergency plumbing when you need repair work completed.
However, there are some valuable benefits that you can enjoy when you schedule maintenance service with a plumber on an annual basis.
More Up-Time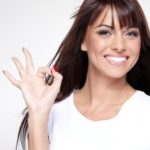 You use your Fort Lauderdale plumbing features and fixtures for everything from bathing and washing your clothes to preparing food and more.
The last thing you may want to deal with is plumbing system downtime, but this is unfortunately a consequence of plumbing repair issues in your home. Many repair issues may require you to turn all of the water off to the entire home or to stop using some features until the repair can be completed.
Annual plumbing maintenance is a great way to keep repair issues at bay, and you can easily enjoy more up-time with your Fort Lauderdale system when you schedule service with your plumber today.
Reduced Water Waste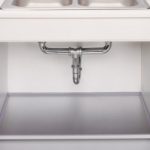 Water waste is a common problem with plumbing repair issues. It can result in higher water bills, and it can be a detriment to the environment.
Even a slowly dripping faucet can make your water bills higher than they need to be. Scheduling maintenance service can reduce the chance of your home developing repair issues that cause water waste, and it can also be used to keep your home's water bills in check. Learn more about saving money on water bill.
Fewer Repair Issues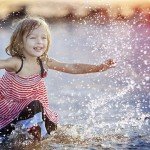 Plumbing repair services can cost a small fortune, and some can even be too expensive for you to pay for without having to take on credit card debt.
Since annual maintenance on your plumbing features can keep your system well-maintained, you may find that you have fewer repair bills to deal with.
More than that, the repair bills that you do have may be less because the repair issues are minimal rather than severe.
It is easy to overlook the importance of annual plumbing maintenance for your faucets, fixtures and other features, but now that you are aware of all of the benefits associated with this regular service, you can see that this is a service that your home needs. Annual check ups on your faucets and fixtures for your Ft Lauderdale homes is necessary.
Contact a plumber today to schedule service for a time that is convenient for you.
If you haven't had your Fort Lauderdale plumbing system checked out, there's no better time than now to call A to Z Statewide Plumbing at

(800) 930-1123

. We are open 24/7 and serve all over Fort Lauderdale, Miami, Pembroke Pines, & Hollywood.